ACM
Mixed composted
soil improver
Econat® mixed composted soil

improver is a proven, high quality compost that is allowed in organic agriculture. It is made from cuttings, prunings, vegetable scraps, and scraps from the agri-food industry. This fertiliser is produced by the natural decomposition of organic matter, which is transformed through a process of bio-oxidation.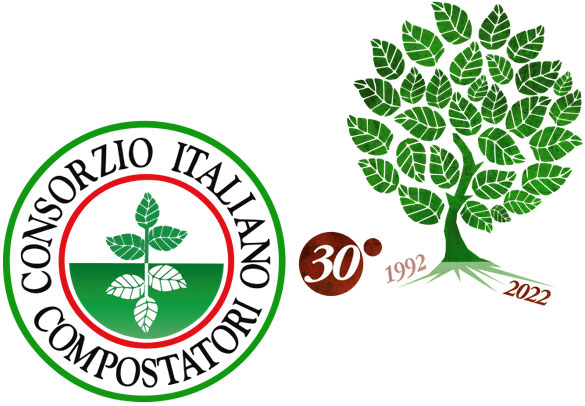 Analytical characteristics
The analysis results of the CIC – Consorzio Italiano Compostatori (Italian Composting and Biogas Association) are clear and demonstrate the quality of our soil improver.
| Parameter | Average value |
| --- | --- |
| Moisture (%) | 25 ÷ 35 |
| pH | 7 ÷ 8 |
| Organic carbon (% dry matter) | 22 ÷ 34 |
| Carbonio umico e fulvico (% s.s.) | 7,3 ÷ 9,8 |
| Total nitrogen (% N dry matter) | 2 ÷ 2,4 |
| Organic nitrogen (% N dry matter) | 1,8 ÷ 2,4 |
| Organic nitrogen (% dry matter N out of total N). | 90 ÷ 100 |
| C/N ratio | 12 ÷ 16 |
| Salinity (meq/100g dry matter) | 23 ÷ 61 |
| Phosphorus (% dry matter P2O5) | 0,7 ÷ 1,4 |
| Potassium (% dry matter K2O) | 0,8 ÷ 1,6 |
Composting begins with the mixing of the compost matrices, which are placed in trays and turned periodically. Turning spontaneously initiates aerobic fermentation, where any pathogens are neutralised by the controlled temperatures generated by the process itself.
Once the thermophilic phase is over, the curing phase begins, during which the product is placed in heaps for about 60 days to complete the natural process of stabilisation and humification of the organic matter. To be sold, the compost is sifted to 8 mm in order to obtain a finer, more homogeneous product. The final product has the consistency of topsoil and the typical forest floor smell of composted products.
Econat® mixed composted soil improver is made from incoming biodegradable scraps transformed into an environmentally sustainable product for modern agriculture, which is increasingly seeking to reduce the use of synthetic fertilisers.
In addition to providing nutrients and organic matter to the soil, ACM helps to improve soil structure, increases water holding capacity, and enhances soil microbiological processes.
There are many applications both in agriculture (from basal dressing of tree and herbaceous crops in the open field to localised fertilisation of rows in orchards and vineyards) and in the hobby sector (ideal for the development of horticultural and ornamental plants). For the cultivation of horticultural plants, it is recommended to use the soil improver during the soil preparation before sowing/transplanting, with the application of up to 3 kg/m² of soil improver. Econat® is also ideal for replenishing potting soil used for potted plants, mixing it in at 30% of the substrate to be replenished.
Econat® mixed composted soil improver for agricultural use is supplied loose in big bags or in bulk, and as pellets in 500-kg big bags. For hobby and garden use it is sold loose in 20-litre bags and as pellets in 25-kg bags.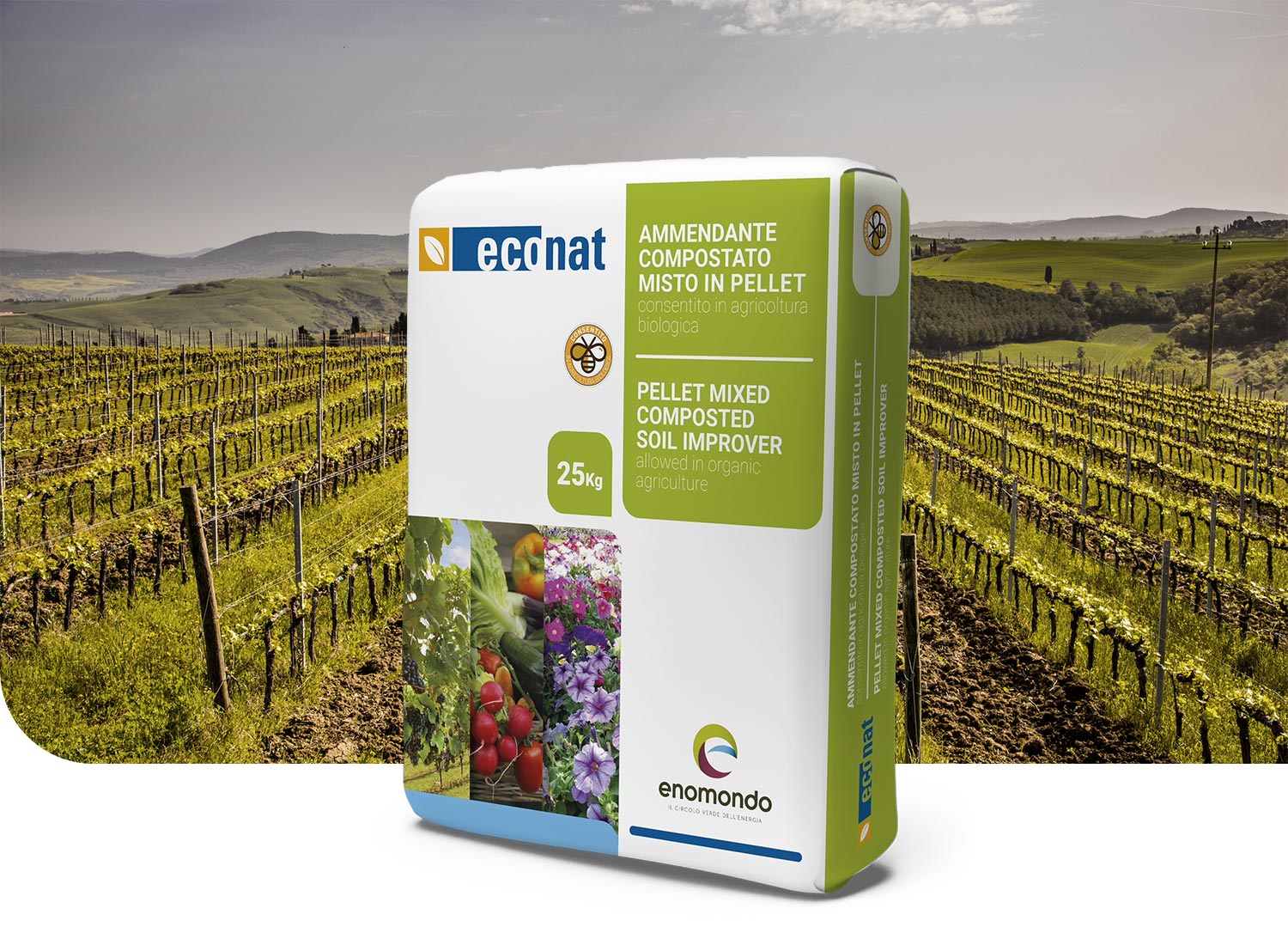 Would you like
to try our
ACM

?
For more information, please write to us. Our experts look forward to hearing from you.