Clean energy
from scrap recycling 
Clean energy
from scrap recycling
The thermal power plant

co-generates electrical and thermal energy using solid biomass, mainly from renewable sources. The thermal energy makes the Faenza plant completely self-sufficient, while the electrical energy not only covers all its needs but is also fed into the national grid for the benefit of the public.
Thermal power plant
information
Parameter

Average value

Number of combustion lines

1

Combustion technology

air-cooled moving grate furnace

Rated electrical power

13,7 MW

Hours of operation

7.800 h/year

Combustibili solidi

Solid fuels spent marc, ligno-cellulosic scraps, secondary solid fuels, and coarse fraction
Environmental compatibility in compliance with current legislation (Italian Legislative Decree no. 152/06)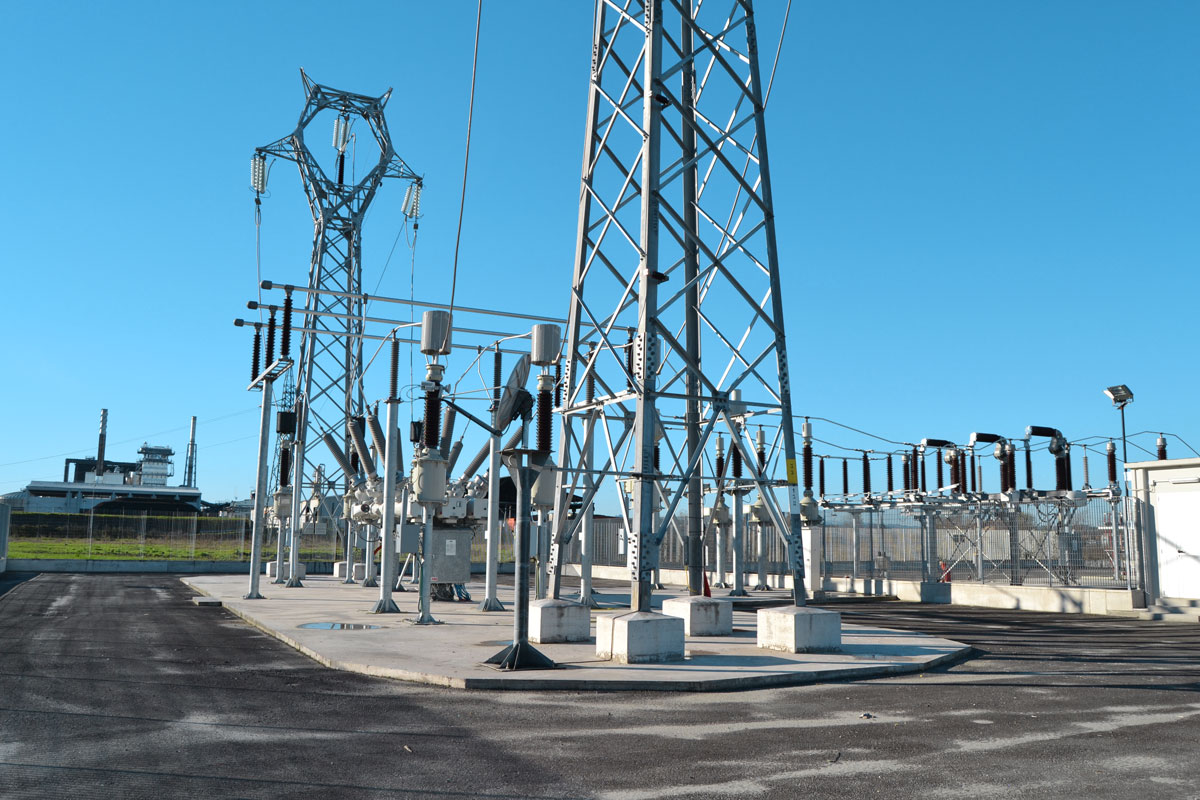 Combustion gases are discharged through a 50-metre high stack. The emission point is monitored in accordance with the relevant regulations. The plant is equipped with a Continuous Emission Monitoring System (CEMS), which uses automatic analysers operating 24 hours a day to continuously monitor the quality of the emissions into the atmosphere.
A suitably heated sampling probe repeatedly conveys a gas sample from the plant stack to the analysis room. The sample enters the interferometric infrared spectrometer (FTIR) analyser, which continuously measures the absorption spectra of the compounds of interest. Using mathematical processing, the spectra present are compared with typical spectra of the substances in question. From this comparison, the concentrations of the elements and compounds of interest can be determined. In addition to the FTIR system, other analysers and instrumentation are used to complete the flue gas analysis by determining other parameters such as dust, organic compounds, oxygen, temperature, flow rate, and pressure.
A data acquisition system provides the values obtained by processing the half-hourly and daily averages of the concentrations, which are then compared with the maximum permissible limits set by the control authorities.