The technology
that creates value
Thanks to the scraps and by-products of Caviro's wine production and the availability of material from Hera (local cuttings and prunings), we generate electrical and thermal energy, creating a virtuous circle between industrial production and renewable energy.
Biomass
plants:
a technological asset
Enomondo's plant is predominantly fuelled with solid biomass: marc, woody biomass, secondary solid fuels, and coarse fraction. It is a cogeneration plant that simultaneously generates electrical and thermal energy from a single energy vector: steam.
In addition to making the site self-sufficient, part of the thermal energy, in the form of high-temperature hot water, is fed into the district heating network for industrial and domestic use.
The electrical energy also fully meets the needs of Enomondo's plants, and the surplus, 76% of the total output, is sold to the Caviro Extra industrial site and fed into the national grid for the benefit of the public.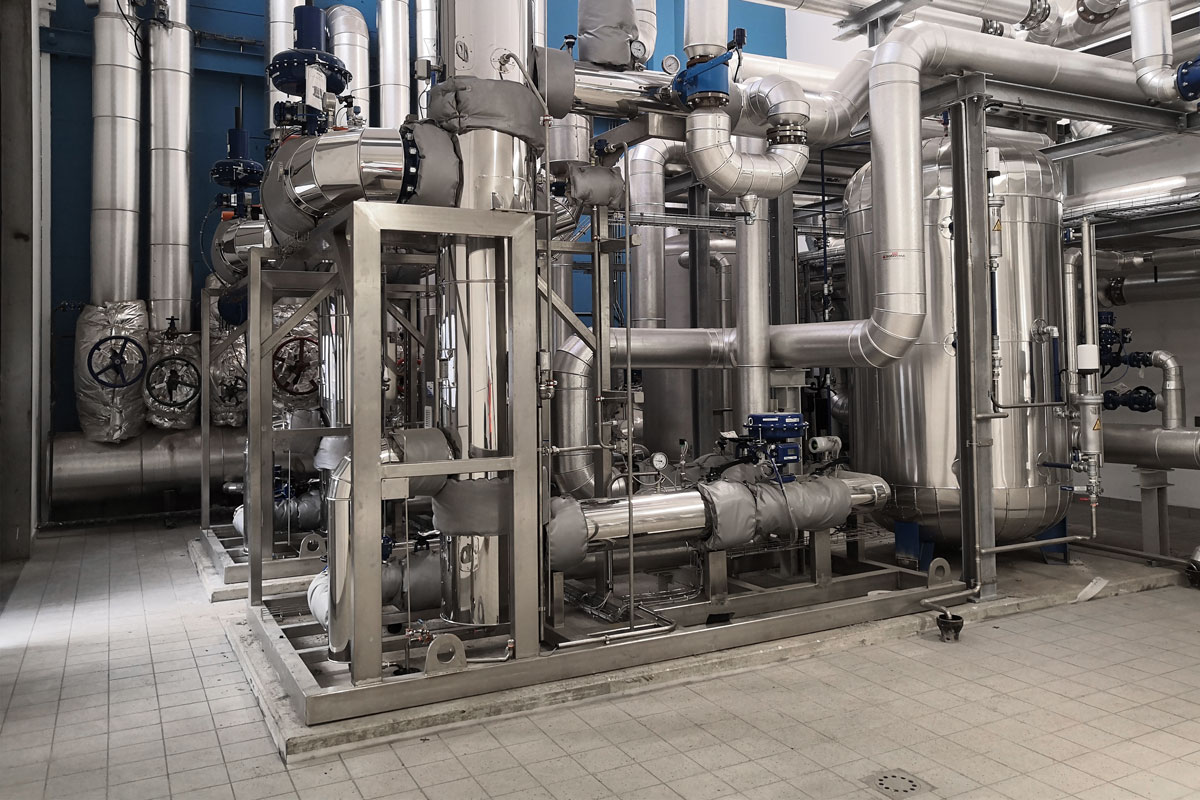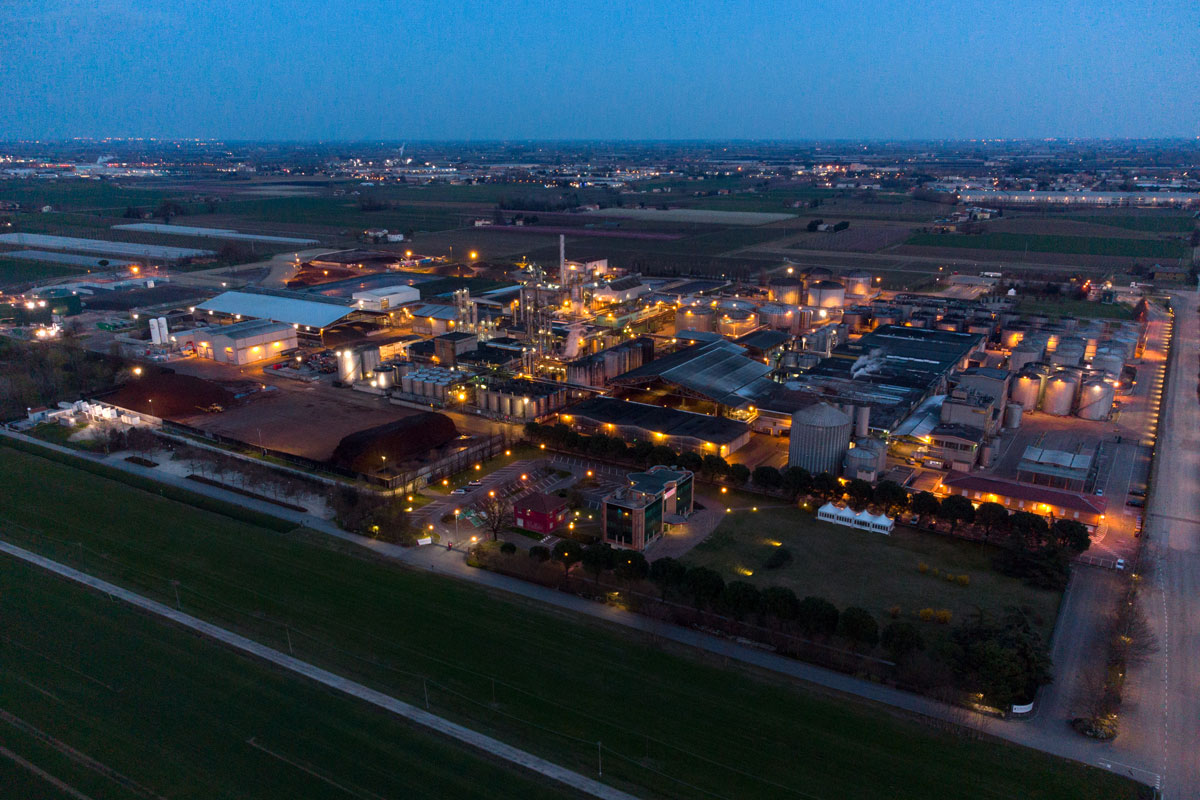 Why is it called Bioenergy?
All energy produced, whether thermal or electrical, comes mainly from renewable energy sources.
Not only energy from the combustion of biomass, but also energy from the sun, thanks to a 500KW photovoltaic power system installed on the roof of a 10.000 m2 shed.
All renewable electrical energy is also certified through the issue of Guarantees of Origin (GO), thanks to the IGO qualification issued by Gestore dei Servizi Energetici (GSE).
Plant powered by renewable energy sources for the purpose of issuing Guarantee of Origin IGO3488